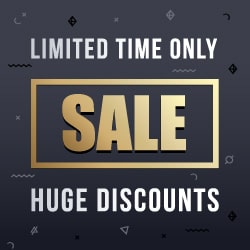 Coronavirus and Parcels: Does Coronavirus Spread via Parcels?
Welcome to our fruitful discussion of Coronavirus and parcels.
"Does Coronavirus spread via Parcels?", this is a worldwide question today. So let's figure it out, whether Coronavirus transmits via parcels in reality or not.
Coronavirus is not anymore restricted to Wuhan only, or not even within China, but now it becomes a worldwide threat spreading through 126 countries, while a total of 154800 people got infected so far (as per the statistics of today). The number may increase with days, how the parcels are responsible for this tragedy?
As per the recent statistics, the rate of online shopping decreased too some extent as people are avoiding to receive a parcel that arrives from a different location or a different country. As a result, the market is falling down rapidly, business platforms are suffering largely. Everyone should get ready for the upcoming recession.
But we are not ready to think about market or recession at this moment, neither you nor me. We all need to live first, if we don't survive who gonna grow the market again!
It's very normal that, in this infectious season people are now looking for safety rather than thinking about passion or fashion.
But…
---
… Is it true? Are we really avoiding online stores due to the Coronavirus effect?
---
Let explore a piece of playful information regarding people's interest in online shopping. As per our recent analysis, we found people are still searching for things online, sometimes even a pretty higher rate, but people are placing orders at a relatively lower rate.
The reason is simple, the Coronavirus effect.
People are not ready to accept parcels coming from another destination at this moment. Almost the whole world is effect by Coronavirus, and who knows whether the parcel is coming from an affected area or not!
Due to Coronavirus prevention restrictions in several countries, you are avoiding tour and travels, parties, gathering, etc., so at this moment maybe you are not in urgency for fashion dresses, travel dresses, fancy items, Beach gears, hiking equipment, travel accessories, etc.
So, even if you get awesome prices and far attractive collections in an online shop in comparison to your local shopping mall, still you prefer to avoid purchasing at this moment; and you have obvious reasons for that…
You don't need those things at this moment (but you may need later when the world becomes cool again).
You are not ready the accept a parcel form Coronavirus affected areas.
Now, just, for example, I'm doing a comparison…
What about your daily requirements? I don't know about you, but I know many people who purchase almost everything from online stores, because the prices are relatively lower than local shopping malls.
(I'm not talking about food items only, but there are tons of other things we use daily starting from garments, house equipment, electronics, beauty equipment to medicinal products, everything is included in this list)
Now tell me (or just think yourself)…
What will you do if all the shopping malls in your area are closed for Coronavirus alert?
How do you know a coronavirus infected person touched your selected item in the shopping mall or not?
Will you stop using your daily items?
No, in fact, nobody can do it unless there is a pestilence situation countrywide. Obviously the prime aim is to stay safe but also we need to stay well, and there is no need to worry in a crisis situation, because — the online stores are open for you.
However, the same question arises again, Is it safe to receive parcels from the online stores during the Coronavirus season?
---
Coronavirus and Parcels: Does Coronavirus Spread via Parcels?
---
The answer is NO, Coronavirus can't be transmitted via Parcel.
Without a living carrier, Corovirus can't survive for a long time. There are several classes of SARS-CoV viruses (or Coronavirus) and SARS-CoV-2 is responsible for COVID-2019 disease which started to spread from Wuhan, China.
(At first, the Wuhan Coronavirus was named as 2019-nCoV, and later World Health Organization (WHO) officially announced the named of this novel disease as COVID-2019.)
However, you should be aware of the fact that none of the coronaviruses can survive on objects and surfaces for a long time. SARS-CoV-2 virus is able to transmit from person to person. That means Coronavirus needs living objects as a carrier to be transmitted.
The above statement is fully supported by the statements by the World Health Organization (WHO) — you can CHECK HERE for knowing everything about Coronavirus, and 19th Q&A is related to Coronavirus and Parcels.
The following video is also a supporting document stated by the same organization (WHO), and this interview was performed a few days back when mainly Wuhan was suffering from Coronavirus.
In this video, at 17:35 minutes you'll find the Coronavirus and Parcel related Q&A.
In addition, e-commerce platforms, manufacturers, dealers and suppliers, everybody is taking extra precautions nowadays before shipping a product. All the products are passing through a special disinfection process before shipments. At least, THIS STORE is very serious and conscious about these special disinfection issues.
So, it's okay to take necessary actions against Coronavirus, but there is no need to be skeptical about purchasing an item from the online stores. It is totally safe to receive a parcel, especially if the delivery time is relatively longer.
I suggest just move on and purchase your wishlist item from any online store (longer delivery time is a bit safer).
In the following section, I am providing a little information about Coronavirus, so that you can understand what are the exact steps that can help you stay safe.
---
1. What is Coronavirus?
---
Coronavirus or SARS-CoV-2 is a type of broad class of viruses that causes illness to animals and humans. SARS-CoV-2 is a class of Coronavirus and the source of this one is living animals and the first time transmitted to those people who were associated with the living food processing industry (Fish and Meat market in Wuhan).
In the past several types of Coronavirus attacked the human body but this one is a bit difficult to control.
But don't worry, China has already controlled the situation with great efficiency. The scientific laboratories are very active, while all the gods shelters (Churches, Temples, Mosque) closed their doors (Maybe God is testing the power of Human and science). However, the discovery of a vaccine for COVID-2019 disease is just a matter of time now.
---
2. Symptoms of Coronavirus
---
You should be aware and immediately go to the doctor if you see the following symptoms:
Uncontrolled fever, tiredness, and dryness from inside.
Fever, aches and pains, cough
Fever, nasal congestion, runny nose, sore throat
Fever, diarrhea
Above is the list of the early and mid-stage symptoms, and most of the people get well with simple treatments, or even without any treatment.
20% of infected, mainly the older and weaker ones get seriously ill while feeling difficulty in breathing.
It is suggested to keep older peoples with high blood pressure, heart problem and diabetes are need to be taken special care as they are more likely to get seriously ill. In fact, so far most of the dead people affected by Coronavirus were of this age and class.
---
3. How is Coronavirus spreading?
---
As I mentioned above Coronavirus is spreading from person to person in general, but it can't survive on object or surface for a long time. For the very same reason, it mainly spread through direct contact with the droplets of the infected person rather than through air.
It can spread through —
The droplets from the nose, the mouth of the person who is infected with SARS-CoV-2 or Coronavirus.
Droplets from infected person's exhaled breath or cough droplet (range: 1 meter or 3 feet).
Droplet landed from an infected person on the object or surface (but if nobody absorbs it immediately, the Coronavirus can't survive there for long).
Touching immediately infected object, and then touching eyes, nose or mouth with the same hands.
---
4. How doesn't Coronavirus spread?
---
Coronavirus doesn't spread through parcels, mail, objects or surface, unless an infected person leaves a droplet on these things within the last 24 hours (or maximum of 72 hours on some surface).
It is tested that coronavirus can survive in stainless steel, plastic surfaces for a maximum of 72 hours but on cardboard up to 24 hours. In laboratory conditions, it may survive a maximum of 72 hours. However, on a copper surface, it is viable for only 4 hours.
Parcels are generally packed by Cupboards and plastic and it is expected not to be surviving for more than 24 hours, however, for safety reasons we consider it 72 hours.
You can purchase from online shops without any worry, but it is suggested to check for longer delivery time for a safety reason.
---
5. How to avoid Coronavirus?
---
You just need to follow some simple tricks to avoid Coronavirus.
Avoid crowd areas.
Wear a mask (N95) when you are going to outsiders.
Wear gloves outdoor to avoid direct touch to any surface.
Keep at least 1 meter distance when talking to an outsider.
Don't rub your eye, nose, or mouth with an unwashed hand.
Wash your hand frequently with sanitizers.
Finally, during this infected season work from home or work online if you have an option.
---
Conclusive remarks
---
So, I hope I could provide a good overview of the relation between Coronavirus and parcels. If you are afraid to place an order in online shops, just don't be again. A parcel simply doesn't carry Coronavirus, and neither Coronavirus can be transmitted via parcel.
In fact, Coronavirus can survive on an object or surface for only a maximum of 72 hours. It makes sense if you avoid 1-2 days of delivery options, but there is no reason the be skeptical in placing an order where delivery time is relatively longer.
So, ladies and gentlemen, just purchase freely online whatever you need, while gathering in shopping malls are not allowed, or shopping malls in your area are just closed.
For extra precautions, you may choose a longer delivery time while placing an order.
However, for the overseas products, a very strict 3 step disinfection process is going on,
Disinfection process before shipment.
Disinfection process during entering the delivery country.
Disinfection process before delivery (depends on country).
However, the first step is strictly done by most of the international online platforms like THIS ONE. The second and third steps somehow depend on the delivery country (USA, UK, etc. are pretty active in this process).
That's all.
So, how did you like the information? Do you have any further questions?
You can post any query or any comment in the comment box below. I'll be more than happy to get back to you for solving your issues.
If you like the information, it'll be highly appreciated if you share it socially so that this valuable information may reach to more and more people.
Thank you very much for being here.
Have a great day!