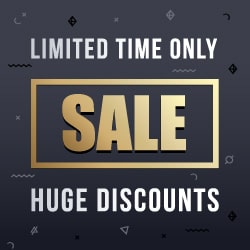 Luggage Packing Cubes: Finding the right ones
Luggage packing cubes are very popular travel accessories among the people who love traveling. Due to such high demand, nowadays many companies marketed travel packing cubes and people get puzzled now, they are searching for the right ones.
If you are a frequent traveler you must be aware of the importance of the packing cubes for suitcases. Packing cubes or luggage organizers, whatever you say, they are really among the innovative travel gears, because they got the power to keep you organized in your busy travel days.
There may be two reasons behind your visit here.
You are interested to buy luggage packing cubes but searching for the right ones.
You are confused and thinking about the packing cubes in a skeptical way; whether to buy or not!
Whatever you are thinking, I expect this article will help you to come out of guesswork and solve your problem.
So, let's get over step by step.
What are Luggage Organizers?
If you are not experienced or less experienced about the term, you may be wondering, what the luggage organizers exactly are! To make things easy I just take a walk through this introductory part.
When you are heading for a long trip you have to include all your regular stuffs in your suitcase along with the relevant clothes.
Luggage organizers do nothing, but just keep your thing well organized within your travel suitcase and help you find the right thing at the right time.
Luggage organizers not only keep your clothes organized, but they deal with all types of travel accessories. Luggage packing cubes are the specific class of luggage organizers that mainly deals with your travel clothes.
Just take a look at a list of luggage organizers you may find in the market.
Travel clothing organizers/ Luggage Packing cubes – See HERE
Underwear organizer – See HERE
Travel cosmetic organizer – See HERE
Travel toiletry organizer – See HERE
Travel makeup organizer – See HERE
Travel Gadget organizer – See HERE
Electronic cord organizer – See HERE
Travel document organizer – See HERE
Travel shoe organizer – See HERE
Medicine organizer bag – See HERE
I am not going to explain here about all types of organizers here because of limited space, rather today I'll prefer to help you to find the right luggage packing cubes for organizing your travel clothes.
In fact, you'll find several companies offer multiple packing cubes in their package (3-9 pieces per pack). You can utilize those multi-cubes packs for organizing your other essentials along with your travel clothes.
Why use Luggage Packing Cubes?
Well, you have 3 options to set up your stuffs within the travel suitcase.
Option 1: Travel without Packing Cubes
You can stag all the clothes, shoes, toiletry, essential documents, makeup or shaving kit in, but I can assure you, all the belongings will intermingle while you are traveling because of jerking or mishandling of the luggage. On some occasions, even you yourself can drag and open them haphazardly to find any necessity.
So, if you move through option 1, there is a high chance that, your suitcase may become disorganized and creating a mess!
Option 2: An Effort to Replace Packing Cubes
You may be thinking, you have polythene packets to place your stuffs in different slots separately, then why will you waste money for those aliens namely packing cubes!
Yes, this is a point to be noted, and we also tried the same in our early days. But believe me, polythene bags doesn't solve the issues, at least as per my personal experience.
For 1-2 days short trip polythene packets are okay, but they are not the right choice for a longer trip. Ask me why?
On the first day, you'll organize things in polythene packs, but you can't maintain the consistency for long, because polythene packets look unorganized themselves within your suitcase. It's a psychological effect and it's prooved.
I can assure you, you'll start keeping things here and there from day 3 of your trip and start losing your things, again due to the above reason. So, the purpose to stay organized remains unsolved.
Plastic packs are thin and they are not durable at all. There are high chances of having wholes within those, or getting torn in the middle. Ultimately your clothes and other things are not safe in a wet climate.
Option 3: Using Luggage Packing Cubes
Get luggage packing cubes and stay organized throughout your trip.
In our early days, we never used them, because we didn't think of something like packing cubes those days. As they became popular and started appearing on the internet, we just replaced our old methods and grad this new innovation.
YES! Packing cubes really help a lot, at least the people like me who loves traveling a lot.
The major reasons for getting luggage packing cubes are as follows:
It keeps your clothes and other things well organized within box-shaped compact organizers, and thus helps you to organize your suitcase in a geometric way. that is not possible using plastic packets.
It's very easy to handle them, just open the cube's zipper and use.
Box-shaped identical packing cubes offer a well-organized look inside your suitcase. It leads you to stay organized all the way. Again it's a psychological effect.
The waterproof feature is an extra positive which plastic packets may not provide always.
Undergarments are small things, and there are high chances to lose them during a busy travel schedule. Underwear organizer packing cubes keep them safe and well organized maintaining the hygiene.
I break down the list of advantages of travel packing cubes in the following section. That'll help you to figure out the facts better.
Advantages of travel packing cubes
Considering travel packing cubes for your luggage offers you big advantages. Just take a look at the following bullets for an easy understanding.
Primary Advantages
Luggage cubes keep your luggage well organize even after mishandling of luggage.
It's easy to find the right clothes any time during your trip; it saves a lot of time.
Prevent the mixing of smaller stuff (i.e., undergarments) to the larger ones.
Easy to reorganize the cube dedicated to a particular type of clothes (transparent /mech pack).
Clothes of different family members can be separated.
A separate shoe organizer bag maintains hygiene.
Organizers keep your clothes well maintained and wrinkle-free.
Restrict the loss of smaller ones (such as digital/ makeup equipment, undergarments).
It makes security checks at the airport quick and convenient.
Secondary Advantages
Luggage packing cubes are compact, so it is possible to include more clothes in your luggage.
Some packing cubes provide a waterproof/ water resistant facility; so, keep your clothes dry.
Waterproof packing cubes also keep your wet clothes separated from your dry stuff.
The transparent feature offers visibility and hence easy pick up the right clothes.
mesh-covered packing cubes are breathable; they don't allow your clothes to smell bad.
Keeps delicate things (such as undergarments, digital gears, jewelry) safe inside.
Used or dirty clothes can be separated from fresh ones.
Packing cubes may also use as Makeup kit bag or cosmetics organizer to keep then safe and organized.
Organizer bags are washable and reusable.
Transfer your belongings from the suitcase to drawers in a snap.
So, you can see the endless advantages of packing cubes.
I personally suggest every traveler to consider packing cubes for packing their luggage while heading for a trip, because I personally feel they are so useful. However if you can manage the issues alternatively, that's totally up to you; you can save some money, although the amount is very little in comparison to these wide ranges of advantages.
Finding the right Packing cubes
In the present day, many dealers are selling packing cubes in the market. Commercial online platforms like Amazon, Walmart, etc. are offering luggage organizers of different categories, different packs and different qualities, and the prices also vary accordingly.
So, it's obviously the matter of getting puzzled, how to choose the right one!
If you are worried about the quality, I'd say to choose the packing cubes that are made of polyester or good quality nylon, oxford, honeycomb ripstop fabric and mesh material. Oxford and Honeycomb ripstop material generally more expensive, but you can rely on them blindly.
The major thing is to choosing packing organizers as per your needs. Things are definitely dependent on gender and age.
To be honest, male travelers need a lesser number of clothes and personal accessories than females. On the other hand, a male traveler deals with digital accessories and documents more than a female in general.
So, you must choose your travel packing organizers accordingly.
If you are a female traveler, you preferably need,
Travel Clothing organizers – Check here
Intimate wear organizer – Check here
Travel Cosmetic organizer – Check here
Makeup kit organizer – Check here
Ornament organizer – Check here
Travel shoe organizer – Check here
Travel gadget organizer (if you use) – Check here
Travel documents organizer (for solo female travelers) – Check here
For male travelers, the requirements are relatively limited. And male traveler must need,
Travel Clothing organizers – Check here
Shaving kit organizer – Check here
Toiletries organizer (optional) – Check here
Travel gadget organizer – Check here
Travel documents organizer – Check here
Travel shoe organizer – Check here
So, you can see, whether you are a male traveler or female you must need a Travel clothing organizer set.
In the packages of some multi-pack packing organizers, you'll get a small packing cube that you can utilize to organize your intimate wears. Those packs sometimes also include a shoe organizer that you can utilize to carry your extra pair of shoes or sandals.
If your package includes small waterproof pouches, it's even better for you, because you can choose one or two of those pouches to keep your small gadgets or cosmetics.
For this particular reason, I suggest you go for those packages which include 5-7 luggage packing cubes together with laundry pouches and at least 1 shoe pouch.
For older people, who are 55 years old or more, luggage packing cubes are even more helpful to them. It is the fact that generally, they move slowly in comparison to their younger generation, and sometimes forget things. A set of packing cubes are really helpful to them as they can manage the luggage smoothly in their away from home trip.
Older people may not require so many types of organizers. But, what accessories people want to include and how they want to organize them, it's a totally personal matter. I can just suggest but can't offer you a preference.
Choosing the Right Set of packing cubes
In the brief section, I just want to mention the way to select the sets of luggage packing cubes. It depends on the number of members, the number of suitcases, and the number of days.
For a 1-2 days trip, cloth packing cubes are not much necessary, but you can choose to own other types of organizers for your cosmetics, makeup, toiletries, gadgets, etc.
If you are a solo female traveler, heading for a 7-10 days trip in a hot climate, I suggest you consider a 6 pieces organizer set (at least 3 should be cubes, others may be pouch).
For the similar male traveler, 5 pieces set of packing cube (maybe 3 cubes, 2 pouches) will be good enough, but 6 pieces are not going to hurt.
For the solo female traveler heading for a 7-10 day trip in cold or wet climate destination, 7-8 pieces luggage packing cube set is obvious, and at least 4 pieces in the set should be cube style, others may be pouches. In cold or wet destination you need to carry warm clothes and your wet clothes may not get dried quickly. That's why you need a packing cube set of higher numbers.
Similarly, solo male travelers visiting a cold or wet destination needs and a pack of 6 luggage packing cubes (3 should be cube style).
If you are heading for vacation as a couple, choose the pack of 9.
If children are also included in your trip, I suggest you check the number of suitcases you are carrying. you can include 6-8 packing cubes in a single suitcase depending upon the sizes. If you purchase the extra-large size of the packing cube, the count will decrease a bit.
Now go for genderwise selection.
For male adults consider 2 cubes, for female adults consider 3-4 packing cubes. For your children consider 2-3 packing cubes each. Try to organize all general clothes within these packing cubes and take rest of the things within packing pouches, and in other classes of organizers.
You may need to consider 2 more cubes if, (1) you are traveling with an infant, (2) if you are traveling to very cold of wet destination with your family

You may be thinking the count of packing cubes are comparatively less for a family trip in comparison to a solo trip.
Well, there is a reason. On a solo trip, you are expected to take one suitcase for each member. So you can include up to 8 cubes within a single suitcase depending upon the size. So, it's better to include as many items as you can for making the trip hassle-free.
But, when you are traveling with infants or children, (1) You have to manage parents' and babies' clothes within 2 suitcases, because babies carry their own; (2) you have to think about keeping the babies' comfortable. So, overall, you can't carry limited stuff for your own. that's why the count of packing cubes decreases.
However, there are packing pouches and other types of organizers to carry excess stuff, so no need to worry.
Conclusive remarks
Now it's time to pack up and head-on.
As a summary, we can conclude…
Luggage packing cubes help you to pack your suitcase in an organized way by following a separation process which helps to handle your stuffs easily.
Luggage organizers appear in proper cubic shape. So, it is much easier to set them within your suitcase properly. Not only that, but you have the option to take more clothes than usual as the packing cubes are compressible.
Waterproof features are very useful to save your stuff in a wet climate. Some organizers come with multiple pockets, and thus helps to organize your stuff in a better way.
They all together help you to classify your belongings and keep them safe from getting lost in the middle of the journey.
Finally, with packing cubes you'll experience, NO hassle, NO loss, NO annoyance; but, you'll experience a hassle-free happy trip.
It'll become a long and long article if I start explaining all organizers here, so for today, I have selected particularly the luggage packing cubes, which organizes your most important stuff, your clothes.
I'll discuss other organizers another day.
So, how do you think? Does this article offer you a full vision of luggage packing cubes? Are you thinking to get a set of packing cubes for your next trip?

If you have any further queries please don't hesitate to drop your question in the comment box below. We'll be more than happy to help you out.
Social sharing is much appreciated if you really find this article helpful. There are social buttons below for your comfort; it's just one click away now.
Thank you for your attention.