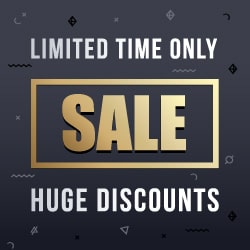 Weight Loss Over Holidays – Be A Nomadic Traveler
This is really difficult job to experience weight loss over holidays, especially when the vacation is long and lazy.
For all of us, 'Holiday', this is a wonderful term, and we all get excited when a long vacation starts. In reverse many of us get depressed and the end, when stand on the weight machine. OH MY GOD!! WEIGHT GAINED !!!
Yes, during the happy hours we often forget formulation of weight loss over
holidays, and get frustrated after such poor result. However, great number of diseases including heart attack /stroke, kidney failure, liver damage etc. causes due to accumulation of fat or cholesterol in body. But, In holiday season, we have lots of fun, plenty of food, rest and tension free hours, without any control and any workout. We even do not think about future errors.
There are lots of tips and suggestions if you search in google. Controlling food-meal-calories, exercise for fitness and no alcohol, are the most common things people get suggested for their weight loss over holidays.
Yes, we know these are the most important
tools for weight loss, but we preferably avoid these in holidays as such restricted life may spoil our vacation. And we decide to enjoy the present and think later for future.
Let's search something different which keeps you fun on and at the same time offer you a formula for weight loss over holidays.
Don't spend long vacation in home: Let's travel
After continuous 9-5 office work many people become tired and love to spend lazy
time in home during long holidays; They leave the bed at late morning, they take tea, then breakfast, then a lazy seating with laptop or gossip with friends, then lunch, again sleep or gossip, party or in front of TV at night and so on. And after all those activities during long holidays, 'weight loss' is nothing but a day-dream. Finally, at the end, people spend some bucks from their pocket and get a gym membership and have some exercise !
Let's travel instead. Getting away from home with a rucksack is a far better way to lose weight; No gym membership required, no forceful food control required. Even a person with excessive overweight may become slim by traveling the world. Travel is a perfect weight loss program which is painless and joyful too.
Have some real fun by exploring new places and restrict you weight gain simultaneously.
How travel helps people in weight loss over holidays?
Exploration of new places keeps mind refreshed, and at the same time natural workout and dieting keeps people healthy. Of course the trip should not be too luxury. Rather, it need to be reasonably cheap.
Let's discuss how to experience weight loss over holidays via long travel.
Natural Exercise
Walking (and also weight lifting)
In a long trip, five star hotels and first class / business class journey is not recommended. Why?
With a constant amount of money in my pocket,
I must prefer to travel maximum places, rather than spend all bucks in a single luxury destination. So travel need to be cheap. And in an inexpensive trip you need to walk long and hike top with you heavy ruck sack in you back. That means, you already meet the need major exercises for weight loss, i.e., walking while lifting weight.
Besides, to meet the daily needs you have to walk through shop, bus stop, rail station; all these tasks help you to burn enough calories.
Cycling
In many places you can rent a bicycle to explore sight seen. This is much relaxing than spend money in gym for standby cycling exercise? Just move to nearby beaches, ancient temples and monasteries, local hand craft shops by a bicycle.
Jogging and running
In a fine morning who do not like to run over the beaches of golden sand?
Jogging and running across the sea beach with the view of unstoppable waves – this is not only healthy but also mind blowing. In mountains, it appears with a different beauty where the silence gets powered by enchanting sounds of singing birds. I guess, jogging within such environments is far better than stand by running machine inside Jim.
Swimming

When the destination is a sea beach, playing with the wave is among 'things must do'. If the ocean is cool and coral area then swimming, snorkeling, deep sea diving are some additional activities and adventures; however, these are great exercise for weight loss over holidays. Boating, rafting are funnier inclusion in this list without confusion.
Trekking and hiking
Adventure lovers having attraction towards the mountains and volcanoes. Several activities are available for them; trekking and hiking are most common among them and these are great exercise which a gym can never provide. Besides para gliding, river rafting are some additional fun to keep yourself fresh and healthy.
Food
Unlimited food is one of the major criminal to restrict the goal of weight loss over holidays. Unhealthy fast-food and snacks including fattening foods, cookies, spices result a major role to increase body cholesterol as well as weight gain.
And if you stay in home throughout the long vacation, nobody can stop you to taste those frequently, as those are available either in you pantry or at every corner in you city.
Healthy and non spicy foods are cheaper in most of the tourist places over the world. On the other hand, tasty and well decorated dishes in five star hotels and top restaurants are highly expensive and also not good for health.
It is always preferable to eat healthy and fresh food if you are in a long trip. Because sickness destroys the joy of tour and wastes time. Moreover, tempting snacks and foods are not always
available in all locations, especially if you like to explore hidden beauties of nature (offbeat locations). Food culture in most of the region of Asia and Latin America offer fresh vegetables, sea foods, fruits and chicken along with rice and noodles; and often obtained simply in boiled form with minimum spices. These foods will never allow gaining weight at least.
In this connection it is worth to mention that, in few regions of the incredible India (especially southern and western side of India) and Tibet, people avoid eating meat due to religious matter. If you are looking to explore those offbeat locations for heavenly natural beauties, then you need to be vegetarian for few days. Meat shops are rarely available in those places. And I bet, you must experience weight loss over those holidays.
In many regions of Africa it is difficult to found fattening food, and thus forget about weight gain, rather weight loss is much easier in those locations.
Alcohol
Alcohol is another major hub to accumulate fat in you body. It increases the fat in you body by following ways:
It contains high calories within itself.
After intake in high quantity or in regular basis, enzymes stops burning the body fat.
Sometime unwanted hanger arises after alcohol consumption.
Often people prefer to eat unhealthy fast foods and snacks during alcohol consumption.
It is worth to mention, the amount and the frequency of alcohol consumption and overall lifestyle matters a lot in gaining body weight.
Now Let's come to the point, when you are on vacation it is impossible restrict frequent alcohol consumption in large quantity, as liquor shops are available in every corner and you know the next day would be another lazy holiday. Moreover, eating a lot of fast foods and snacks may not be restricted too; as a result at the end of vacation you may experience weight gain a lot.
Once again, travel can exhibit you a right direction for weight loss in
holidays. There are many beautiful places in the world where alcohol is prohibited; in many remote tourist spots liquor shop may not be available nearby. Thus, regularity in alcohol consumption can not be maintained. Moreover, you must not be interested to spoil the program of the next morning. So, even upon availability of liquor shop, amount of alcohol consumption may be restricted or be totally refused. Moreover, weight gaining agents like fast foods and snacks are not available in many nomadic places, which will force you to avoid and ignore such fat accumulating agents.
So without any confusion, travel will always drive you to weight loss over holidays.
Summery : Things to do for weight loss during travel
To experience weight loss over holidays, we prefer
to fly for a long trip rather than sitting and sleeping in home. Now Let's focus over major points about what to do to lose weight when you are traveling.
Choose some remote places around the world for you travel. Offbeat destinations often offer extreme natural beauty and also provide you a private filling.
Don't be expensive during the trip.
Try to do you all work by yourself. Avoid help from assistants, unless situation is critical.
Walk and hike with you ruck sack, as much as possible.
For forget to have a jogging in morning. Maybe it is sea beach or mountain road or deep forest, run every morning with nature.
Trek through the mountain instead of ride a car.
Swim everyday in safe ocean if you destination in beside a sea.
Never forget to play and swim in the water falls with a rubber tube.
Try all types of adventure games in you destination. Such as, para gliding, river rafting, snorkeling, deep sea diving whatever are available.
Avoid fat containing fast foods if these are easily available in you destination (occasionally you may eat).
Try fresh foods which are easily available and popular in you destinations.
Avoid frequent consumption of alcohol (if it is easily available in any location).
Travel Accessories for weight loss during travel
Less number of accessories in you travel experience you the best result for weight loss during holidays (you travel days). Only a few basic accessories are required, which are often being used in you home too.
Lightweight ruck sack or back pack.
Good shoes: Without pair of good shoes you may face problem in the middle of you trip.
Good trekking or Hiking shoes (If you are towards mountain)
Sandals
Water proof watch
Walkman or iPod
Earphone or head phone
Folding tent (If you like to be more adventurous)
Clothes, depending on you location.
Sunglasses
Towels (people often forget this)
Umbrella (people often forget this)
Excellent camera (If you like photography)
Handy-cam / Camcorder (depending upon you choice)
Sports camera (If you like to memorize you adventurous moment or upload on you tube)
Tooth brush and tooth pest (Ha ha… people often forget this)
And of course… do not forget you mobile.
When I start any long trip I always consider these essential things as my travel accessories.
Conclusion
I guess, regular travelers, travel lovers and adventure lovers will support
my every word which I have written in this article. They can feel the truth like me. If my message reach to those people who spend their holidays in home without exploring the beautiful world, and take immediate action for their next vacation, then I shall be too happy. If my messages reach to those tired people, who already experienced continuous failure in their weight loss program, then I shall be extremely happy.
Healthy people who repeatedly failed to experience weight loss over holidays, if they get slim after a travel and delighted, then there is nothing more delightful for me.
Please share you insight in the comment box below, this will be encouraging to the author (don't worry, this is not mandatory, though much appreciated)
Best Wishes.
Comments
(6)
Leave a comment